Limonero Community
Apartment 2 bedrooms
Limonero Community
Apartment 2 bedrooms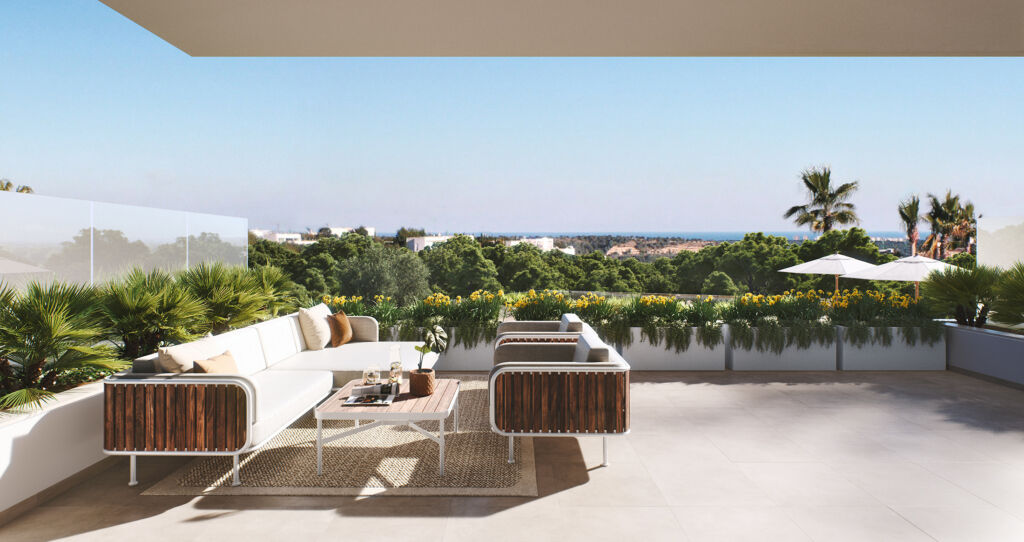 The Verna Apartments are your Mediterranean retreat in Las Colinas.
These homes, located in the Limonero Community, are located in one of the most outstanding areas of Las Colinas Golf & Country Club. A place surrounded by nature for those who value tranquillity and relaxation.
The exclusive 2 and 3 bedroom flats are the perfect retreat to enjoy a lifestyle where comfort and design intertwine with the charm of the Mediterranean lifestyle.
Through its impressive terraces, Verna offers dreamlike sunrises and sunsets with views of the Mediterranean Sea and/or the Las Colinas golf course.
The properties are distributed in two flat blocks and have a communal swimming pool with views of nature.
Legal disclaimer: some images may be computer-generated infographics for illustrative purposes only and are non-binding. The final design may be subject to change. The furniture and appliances shown are purely decorative and are not included in the home.