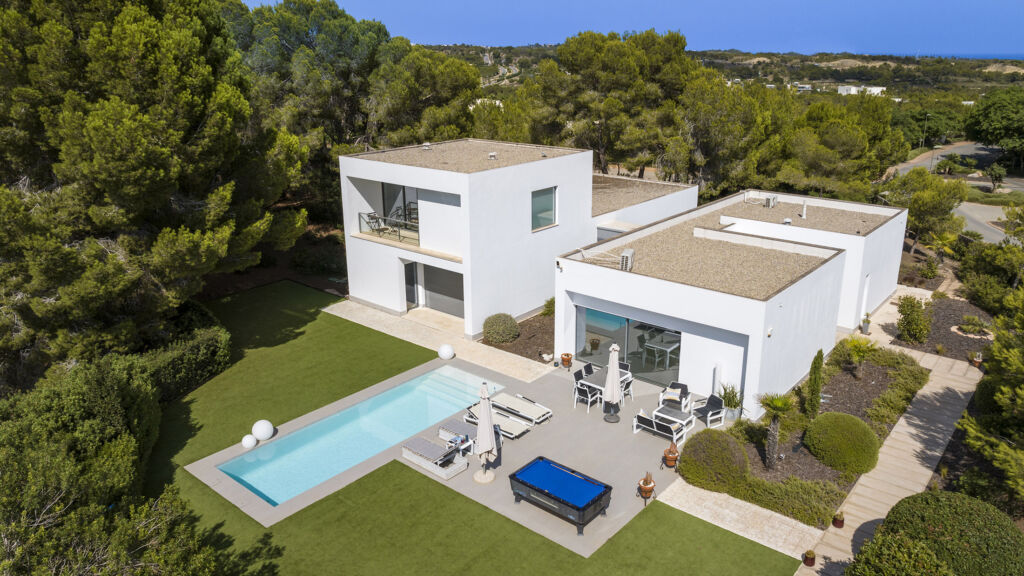 The Enebro Community is one of the most exclusive communities at Las Colinas Golf & Country Club. It is located in the heart of the complex. The design of the plot is unequalled and the house is divided in two, connected by a glass corridor, letting in lots of natural light.
The property contains 4 bedrooms, 3 of them downstairs and the master bedroom upstairs. All of them with en-suite bathrooms.
The huge garden has a private swimming pool in front of the house as well as parking.
The enclosure of this area in the complex has a security barrier.