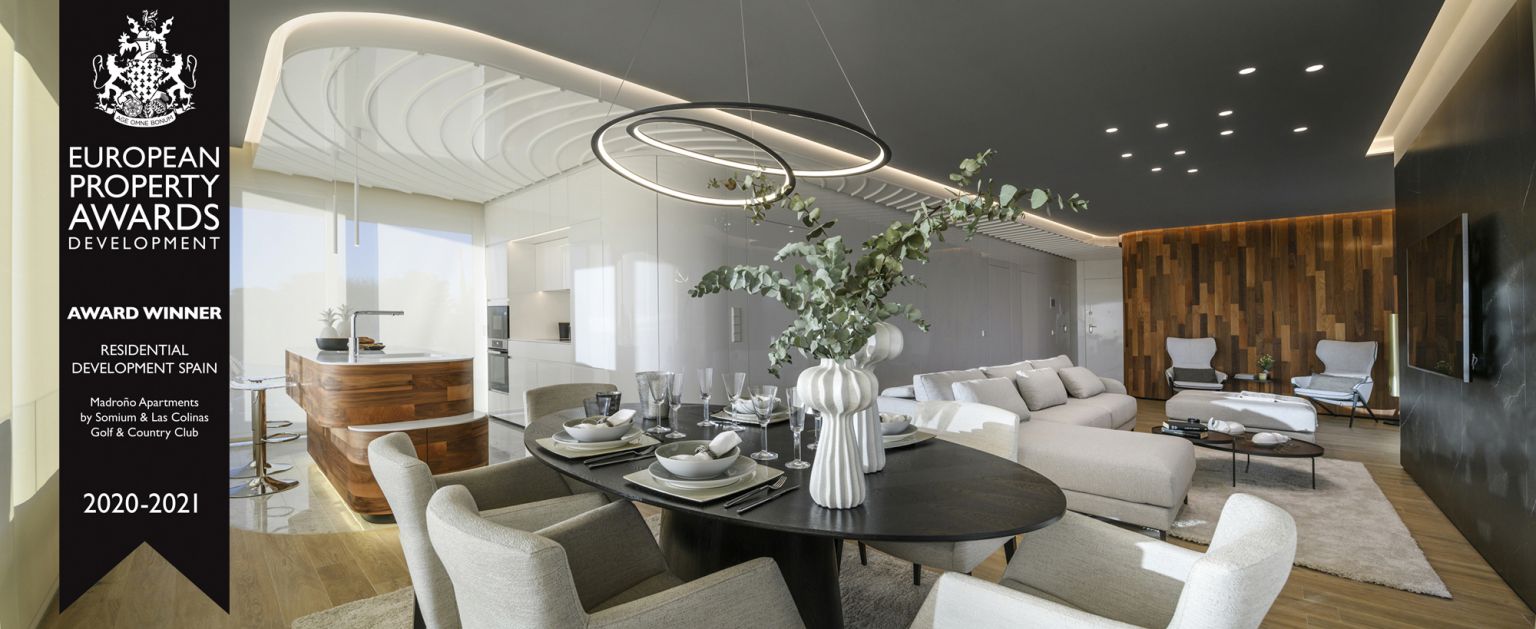 Light, sea and nature come together in Madroño Community. An exclusive residential community with one of the most spectacular views of Las Colinas Golf & Country Club.
Only eight homes make up each block of this community, managing to elevate the traditional concept of a flat to that of a true high-rise villa.
The flat's modern and elegant exterior design, designed by the renowned international studio AECOM, is exquisitely combined with the thoughtful conception of its interior, designed by the international studio Clavel Arquitectos, which manages to expand the spaces harmoniously to connect with nature.
The architectural quality of this exclusive community is also reflected in its communal areas. Its infinity pool, designed with a unique beach effect, rises above the hill to offer privileged views of the golf course. The elegant English courtyard, integrated with the gym and spa, creates a sense of perfect harmony with nature for residents to enjoy.
The apartments of the Madroño community have been awarded in the prestigious European Property Awards 2020-2021.