ABUBILLA VILLA 3 BEDROOMS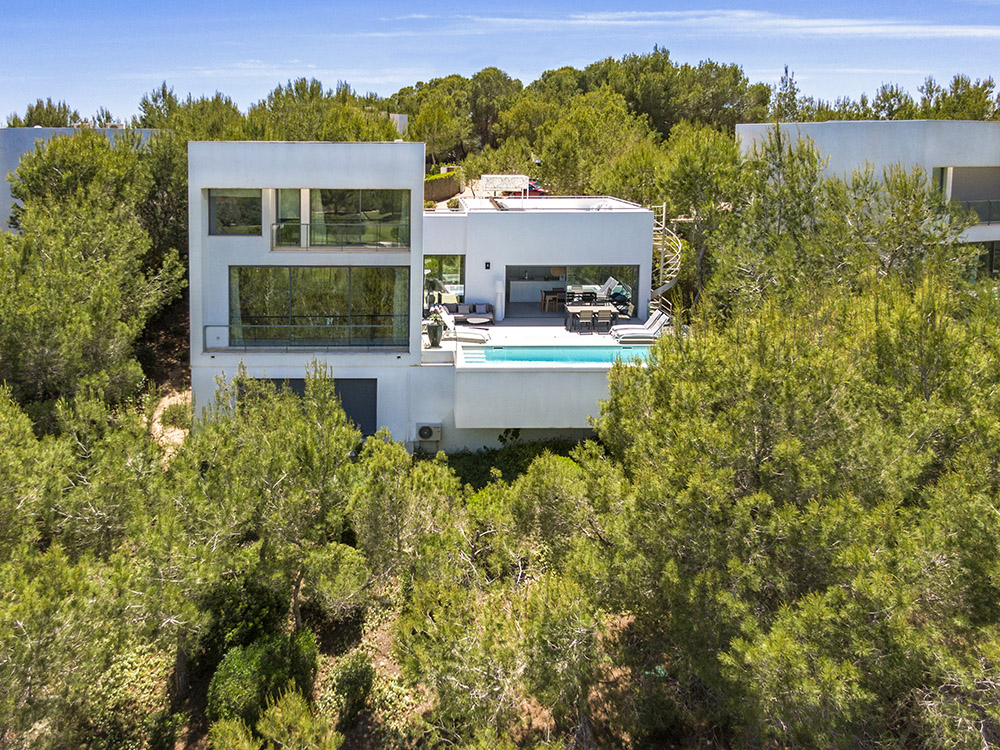 The Enebro Community is situated in one of the most prestigious locations in the heart of Las Colinas Golf & Country Club.
Villa Abubilla faces the lush Mediterranean forest, passing through part of the golf course.  The views invite you to connect with nature and to disconnect from the rest.
The distribution of this villa is divided into 3 floors. In the main room there is a huge kitchen with a central island in front of the swimming pool and terrace, letting in plenty of natural light. Next to them, there is a living room with a glass window facing a sea of trees with enviable and privileged views.
On the top floor is the master bedroom and bathroom, both rooms facing out into nature.
Upstairs on this floor there is a solarium with a Balinese hammock to enjoy the sun's rays even closer.
The downstairs rooms are also immersed in the arboretum of Las Colinas Golf & Country Club.